What our customers have said
"I am more than impressed by the quality of the plants and the care taken to pack them for transit; they arrived in perfect condition. I am also pleasantly surprised by the size of the trees for their price; I was expecting seedlings in one-inch pots!"
Dr Bob Hardie
"I just thought I would give you an update on our London Planes. They have all come to life (even after weeks of stong winds). We cannot wait for them to mature and become an icon of our little property. - money well spent. :-) Great service, thank you."
Linda Hokter
"Thanks for all the professional advice in helping us landscape our village. We have used other commercial growers before but your trees and customer service are the best by a long shot. Looking forward to planting something special this winter."
Andrew Sullivan, Donnelly River Village.
"Just wanted to say that we bought a snow pear from u last year and it is absolutely blooming ( well metaphorically speaking ) thanks for selling such strong beautifully shaped trees. If we had a bigger yard we would buy more trees from you. Loved your expediency, professionalism and advice!
Cheers"
Inge Cooper :)
"Awesomeness and magic. Grounding and uplifting, this place will lay it's roots in your soul."
Daniel Burke
"Hi Lara and Jeremy
All our trees are growing well down here in Denmark .
They are looking a picture at the moment and enjoy looking out to see all 59
trees planted have grown from Bare-root.
We are very happy.
Regards"
Sandie and Barry Sargant
"Good afternoon to Andrew and the team,
Just thought you would like to see what your trees have done for our place
in just a few years
'Before' shot was taken about July 2009 before we moved in September.
Unfortunately because of bank delays (GFC) we missed that planting season
but we gave it a good belt in 2010
The rest is great river silt, some TLC and water to offset the pm west facing site
Thanks a lot for your help"

Before...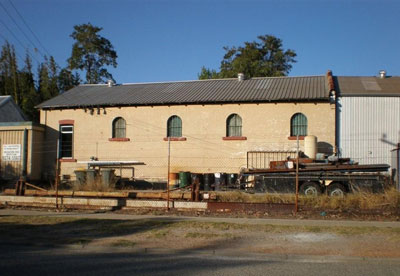 After...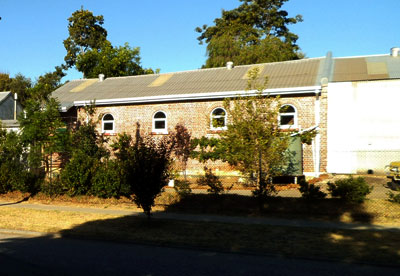 Cheers
Ian & Belinda Kay
"Thanks so much for your excellent service on Saturday. We were suitably impressed - you guys obviously work your butts off and provide such an amazing product... TREES. Thank you for the work you do. It helps us do what we love above just about anything... PLANT TREES!"
Lucinda Giblett
"Thank you soo much for sending the 3 Manchurian Pears to me last week – with the Simon Poplars.
They are perfect! The Beverley Station Arts committee were very impressed with the Poplars too – exceeding their expectations!
You will be pleased to know – all are planted – and looking great thus far J I will continue to give them lots of TLC.
Your husband was most helpful to us in loading the trees on to our trailer – wonderful service all round!
I really appreciated your professional advice in choosing the trees initially – and then your follow up guidance on transporting, planting etc..
My experience with the Small Tree Farm was most enjoyable right the way through – from go to whoa J I shall be recommending you without hesitation!"
Valda Morton
"I thought you might like to know that our Chinese Elm is doing well and thriving in Busselton. We were so happy with your service and help and I have mentioned your farm to a lot of people in Busso so I hope that the business is coming your way.
Thanks again for all your help and advice."
Glenys and Graham Brady

Tree Nursery Tree Consultancy
Postal Address: PO Box 21 Balingup Western Australia 6253
Telephone/Fax: 08 9764 1113

Email: Contact